What Is An Acoustic Enclosure?
An Acoustic Enclosure is a sealed construction used to house different types of equipment and machinery, designed specifically to reduce unwanted noise and vibration from such items. Equipment and machinery often includes: Air Conditioning units, refrigerant units and power generators.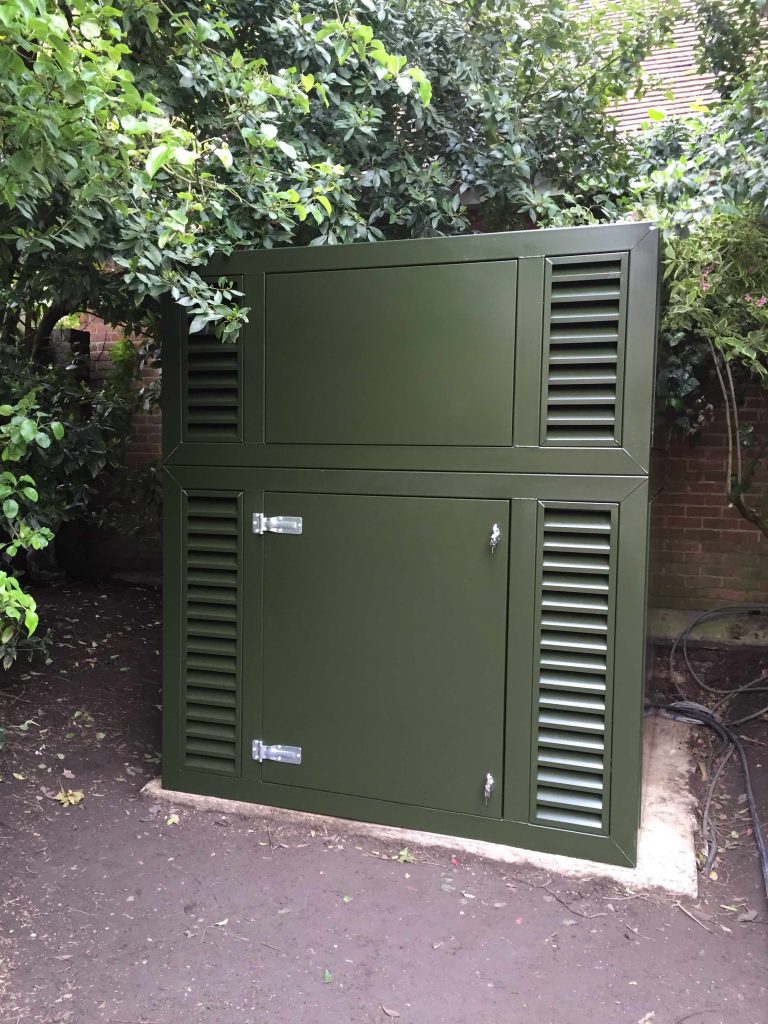 AH Acoustic Enclosure housing a Mitsubishi PUMY External AC unit
Acoustic Enclosure are made from heavy and sound absorptive materials to reduce unwanted noise and vibration whilst allowing the housed items to maintain normal operating conditions.
How Do I Know If I Need One? 
There may be a variety of cases where an Acoustic Enclosure may be needed. Often the need for an Acoustic Enclosure may be stated as a part of noise control requirements in an acoustic planning report for externally located plant items – Where plant items may be deemed too noisy for the local authority guidelines.
Acoustic Hardware 
Acoustic Hardware Ltd are a team of engineers that understand all the design constraints required in delivering the highest quality acoustic enclosures for even the most challenging of spaces. We work closely with our clients to ensure they are delivered a design that is most suited for their project – from design, construction and installation of your enclosure, we've got you covered! Here!