Internal Plant Enclosures
Internally located plant equipment often produces unwanted breakout noise. Acoustic Hardware can provide enclosure to help reduce noise from internal plant equipment such as:
Mitsubishi BC Boxes
Mitsubishi Lossnay units
Daikin BS Boxes
Fan Coil Units
Refrigerant Switching Units
Heat Exchanger Units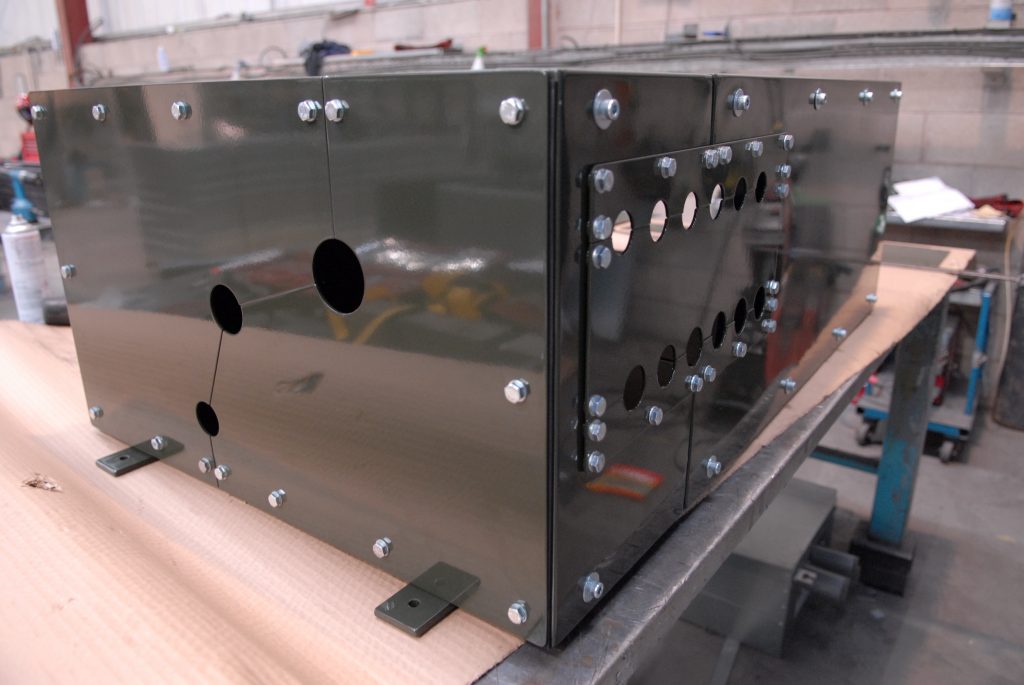 Acoustic Hardware designs enclosure to encase the item whilst still allowing penetrations for piped and wired services, and access panels for servicing requirements.
Acoustic Performance
Typical Internal Enclosure Transmission Loss of Breakout Noise (dB)
Specification 
The specification for our enclosures are as follows
Galvanised steel construction
Polyester Powder coated (PPC) to any standard RAL colour (RAL xxxx)
Enclosed unit supported by base panel of enclosure
Enclosure to be suspended from base panel cleats by threaded steel rod
Internal face manufactured from perforated sheet metal with an inert
Acoustically absorptive infill
Pipework to be flashed with laser cut steel plates
For Retrofitting enclosure, clearance must be available around the unit to accommodate depth of enclosure panels & clearance to slide top panel above unit.
Ordering 
All enclosures are made to order. For your free quotation get in contact with us now.